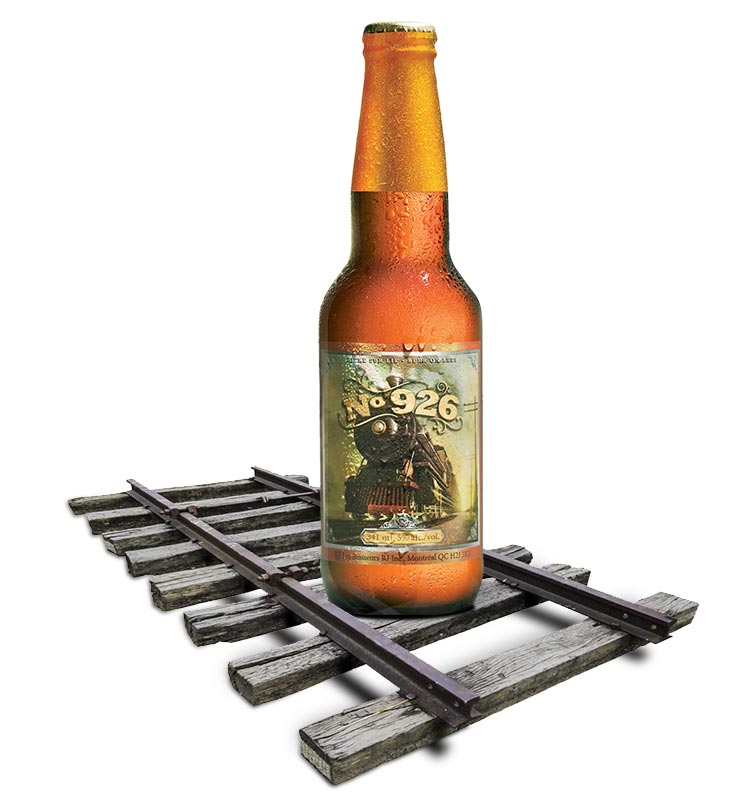 No 926
---
All aboard! Enjoy your journey with this N° 926, a top-fermented beer on yeast brewed with great care for your pleasure.
---
ALE ON YEAST
5%

Alc./vol.

IBU : 15
COLOR : AMBER
SERVE AT : 4 – 6°C
BEER ON LEES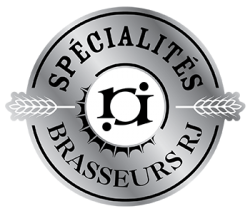 THE MOST FAMOUS LOCOMOTIVE
No. 926 was a legendary locomotive that was invented in the United Kingdom. The goal was to provide railway companies with an intermediate locomotive for railways that required power but could not run the massive trains of the time.
The most famous No. 926 locomotive, the Repton, was built in 1934 and travelled the railway lines along southern England until 1962. It proved to be of primary strategic importance during the Second World War, transporting troops and supplies by routes that the enemy could not counter.
Restored in 1966, it was used for a time by the Cape Breton Railway Company and then returned to England, where it is still in service for Southern Railways Olive Green under its former number, 926.
Its history is the subject of discussions in many groups of enthusiasts, and its replicas are sought after by collectors.
To all you enthusiasts, here's our No. 926!