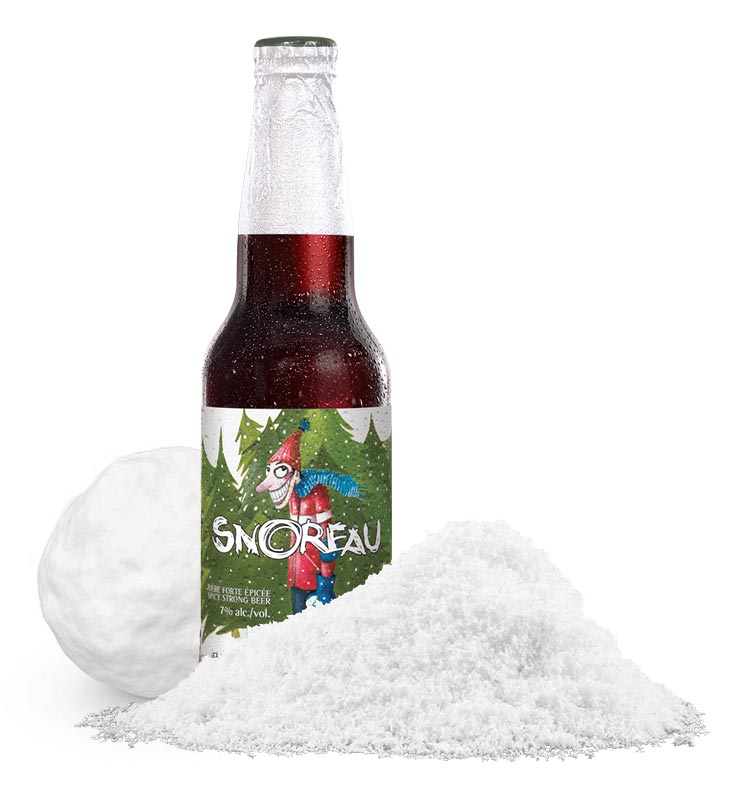 Snoreau
---
A mischievous beer with a light aroma of spices, barley and cranberries. This hardy winter beer will inflame the senses and warm the heart. It provides a whirlwind of pleasure for winter festivities.
---
SPICY STRONG ALE
7%

Alc./vol.

IBU : 16
COLOR : ORANGE BLONDE
SERVE AT : 10 – 12°C
STRONG BEER ON LEES

Snoreau is a word in popular Quebec French that refers to a skillful, cunning, mischievous, and sneaky person hidden behind a facade of innocence.
This word, true to its meaning, holds a few surprises. Its etymological origin remains mysterious, and it has various spellings depending on the author and the time, as if to taunt the reader: snorrot, snoro, snôro, and snôrô. The feminine equivalents are snoreaude, snoraude, and snoroune!
This resolutely Quebec beer is sure to surprise and seduce you, and promises the ultimate drinking pleasure.