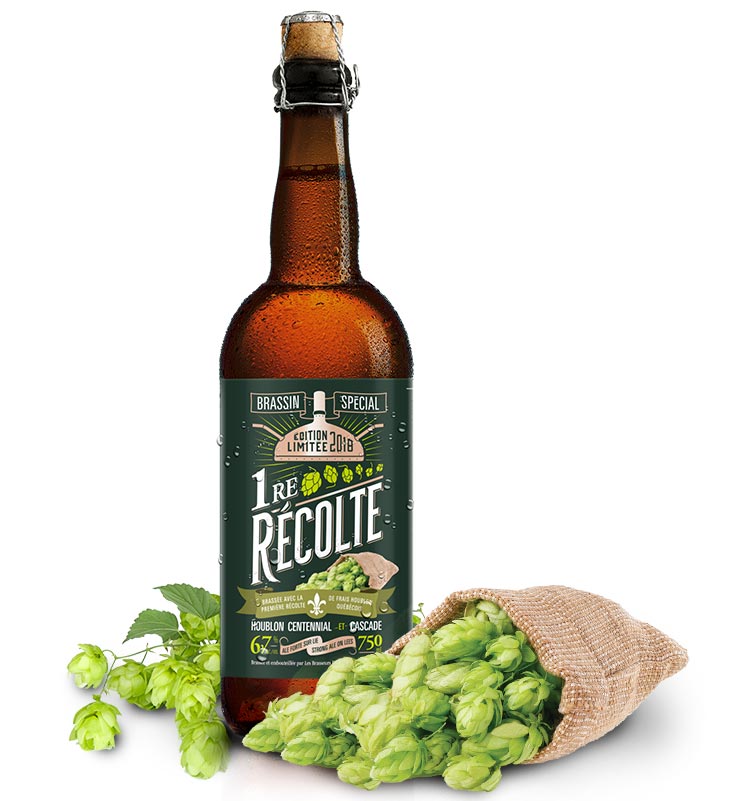 1re Récolte
---
In the fall, when it is harvested, hops reach a rise in aromatic oils which gives them a complex structure that is rich in taste. The selected Quebec hops are picked by hand and then delivered and used to brew the 1re Récolte no later than 24 hours after harvest.
---
STRONG ALE ON LEES
6,5%

Alc./vol.

IBU : 18
COLOR : GOLD
STRONG ALE ON LEES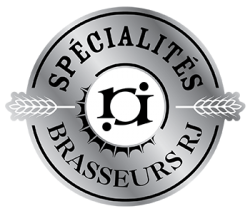 Hops give beer its bitterness. This bitterness balances a beer by offsetting the sweetness of the grains.
Hops are also used to flavour a beer with a multitude of tastes. Craft brewers use these properties to produce varied and delicious beers.
Cultivation conditions, varieties, and climate influence hop properties. And, as with wine grapes, each harvest is different. Some hops offer earthy aromas, spice, or pronounced and citrus fragrances.
This great vintage beer uses the first crop of hops, harvested here in Quebec.