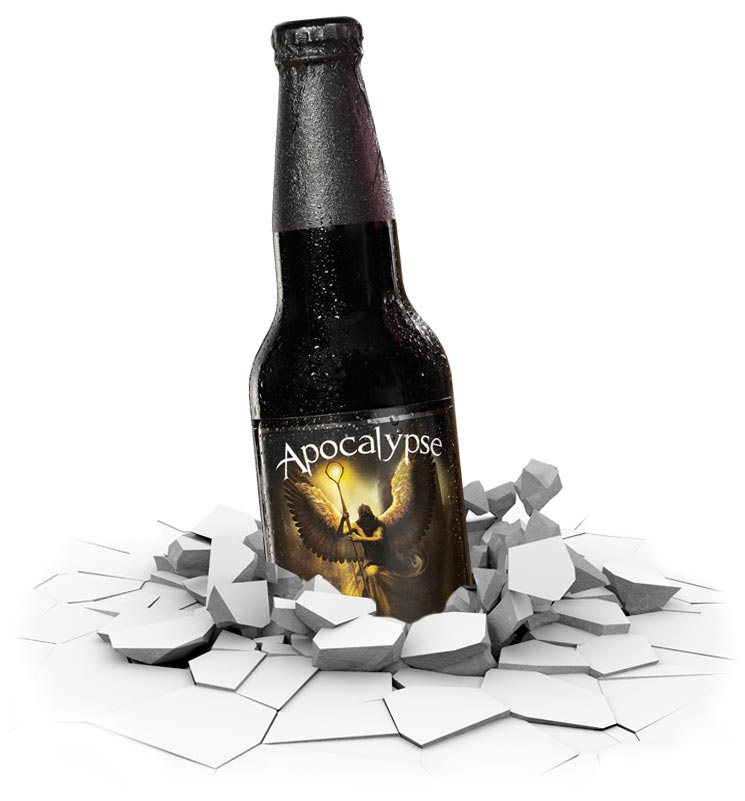 Apocalypse
---
Here comes the Apocalypse, a strong stout. Fermented with a typical English yeast, this dark elixir reveals a unique and mysterious character.
---
STOUT
9%

ALC./vol.

IBU : 60
COLOR : BLACK
SERVE AT : 10 – 12°C
EXTRA STRONG BEER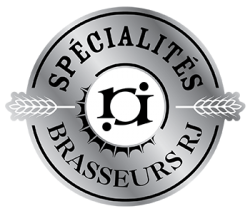 The word "apocalypse" can be etymologically drawn back to the transcription of a Greek word meaning "unveiling" or "revelation".
Over the centuries, the word has taken on a series of connotations that have moved away from its original meaning, and is now often used to evoke a major and violent disaster.
But it's the original sense of the word that guided our master brewer in creating this beer—a true revelation of tastes and aromas with a distinctive character.
Sit back and have a revelation!