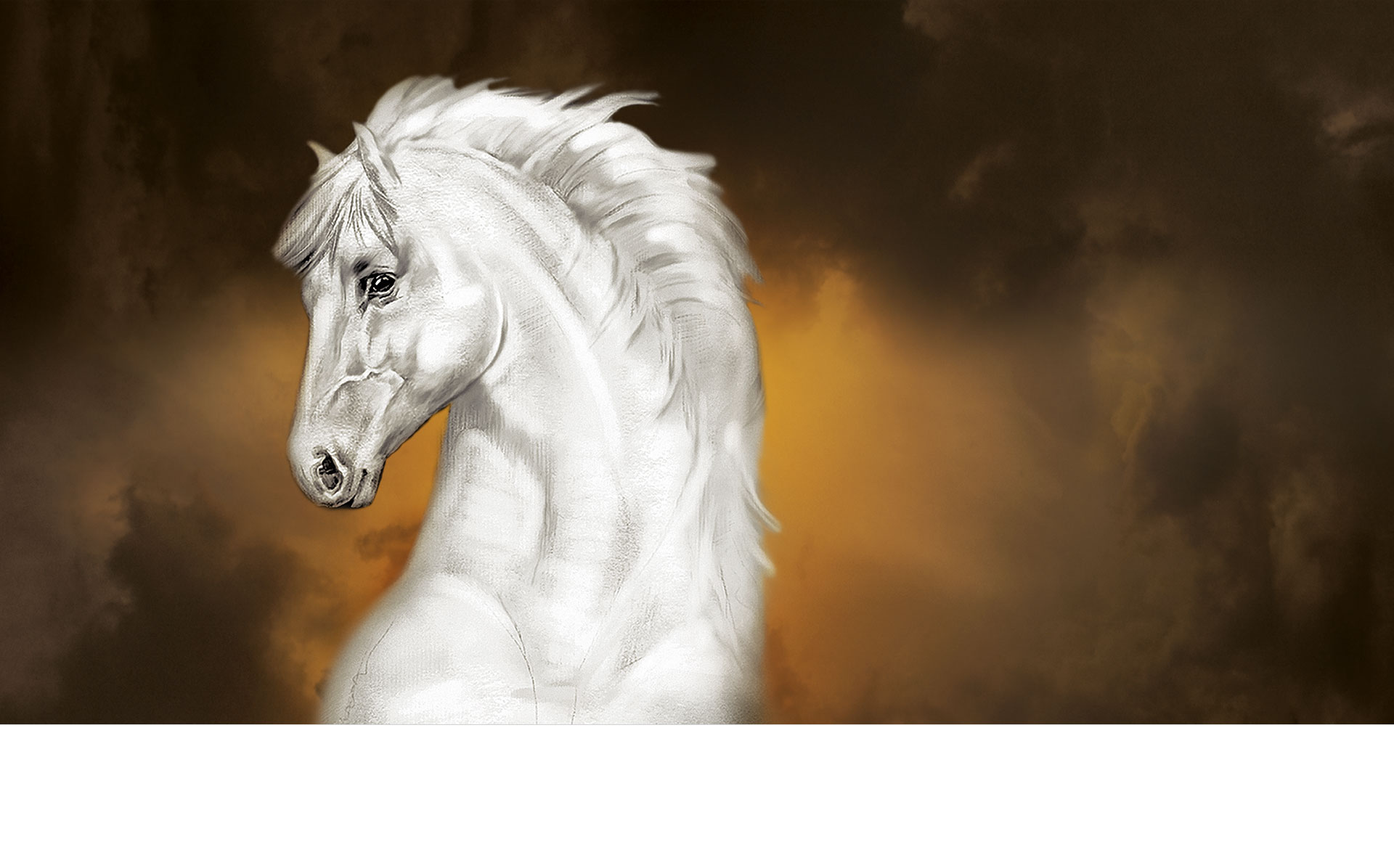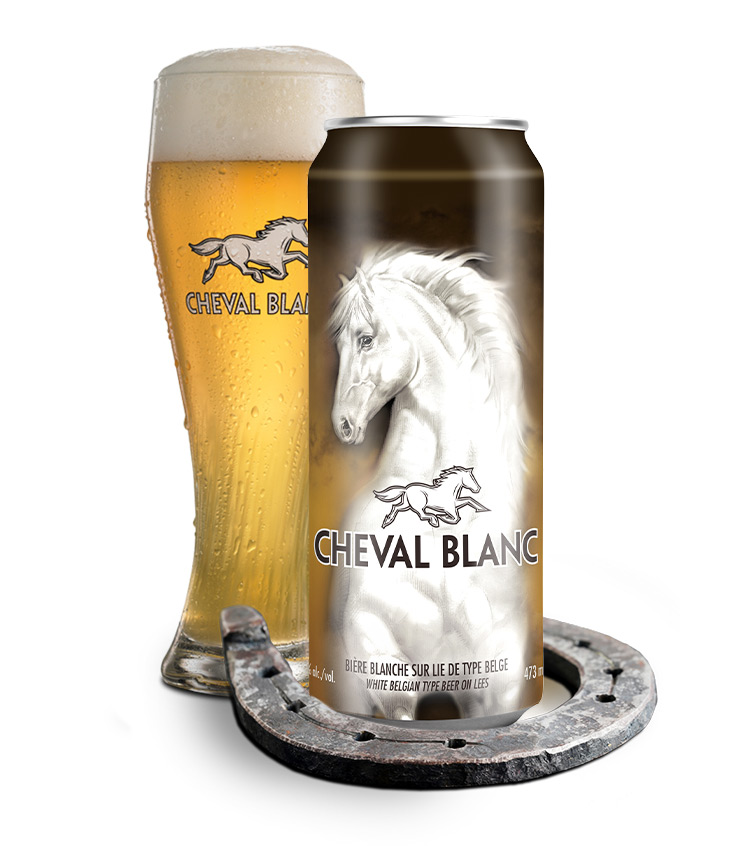 Cheval Blanc
---
Cheval Blanc, "la Blanche des Blanches", is a finely-bubbled beer made from wheat and barley. Like the traditional Belgian "White beer", it is refreshing, light and slightly fruity.
---
ALE ON LEES
5%

Alc./vol.

IBU : 15
COLOR : WHITE
SERVE AT : 4 – 6°C
WHITE BELGIAN TYPE BEER ON LEES
Double Blanche
---
Cheval Blanc Double Blanche is a Belgian style, dry-hopped IPA beer that combines the smoothness of wheat with the bitterness of hops.
---
HOPPED WHITE
6,2%

Alc./vol.

IBU : 55
COLOR : WHITE
SERVE AT : 6 – 8°C
WHITE BELGIAN TYPE STRONG BEER ON LEES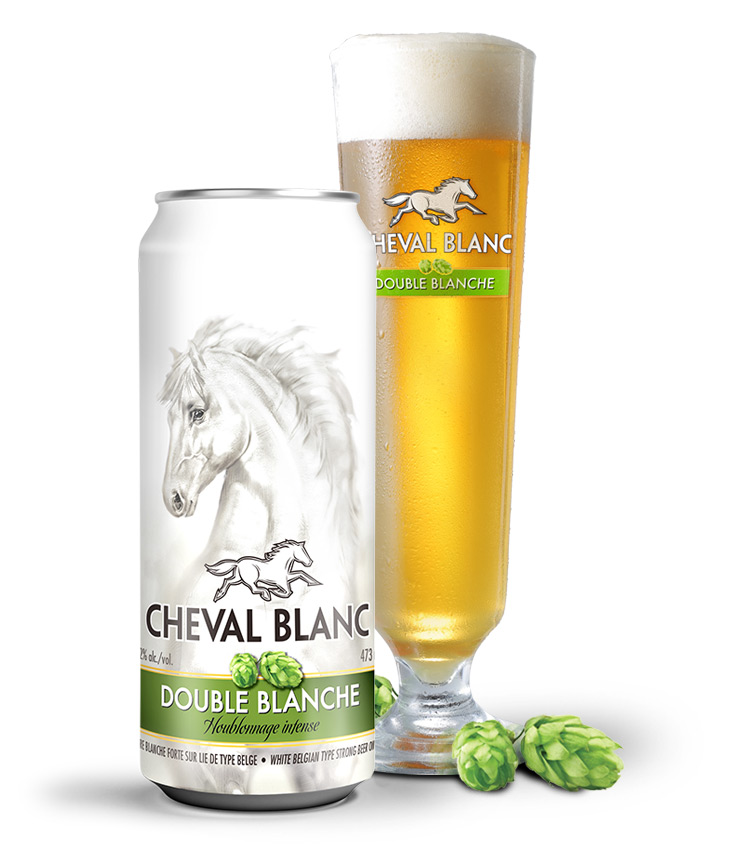 SYMBOL OF POWER AND PURITY
The prestigious allure of the white horse has marked man's imagination since ancient times and across all continents. Symbol of power and purity, this mythical figure has been attributed divine and prophetic qualities. According to some traditions, the first white horse emerged supernaturally from the waves of the sea or from the fires of lightning, and many fables depict it with wings or in the form of a unicorn. The white horse is the preferred mount of rulers, prophets, heroes, magicians, and even gods, and its rider triumphs over the forces of evil and is revered by all.
This white of all whites bears its name perfectly. With its divine taste, it has quickly become legendary in the world of beer.