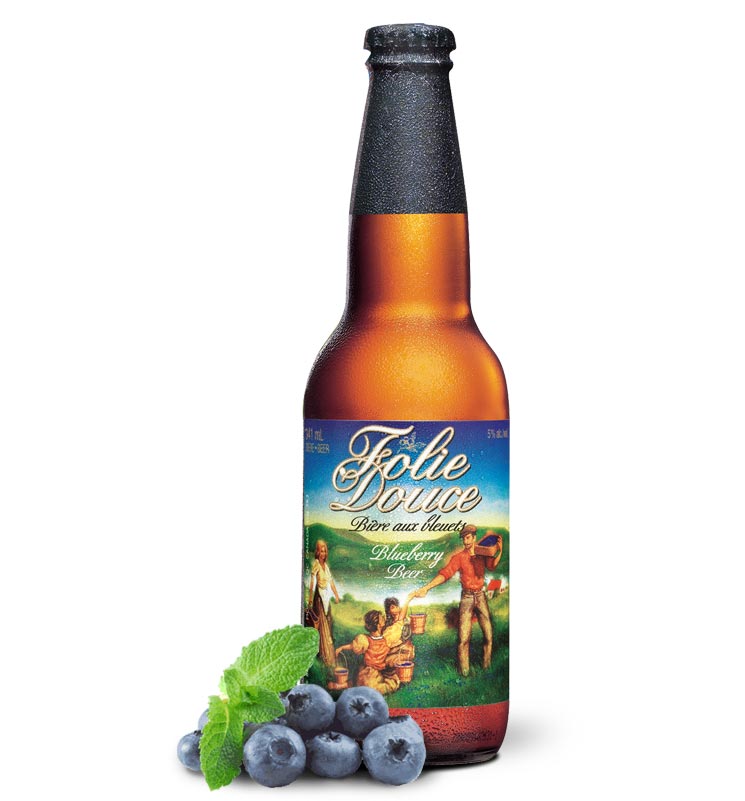 Folie Douce
---
A luxury beer handcrafted from a brewing process using a rich selection of cereals seasoned to perfection. The nose reveals a rich scent of home-grown blueberries.
---
BLUEBERRY LAGER
5%

Alc./vol.

IBU : 7 SRM : 7
COLOR : PINK
SERVE AT : 8 – 10°C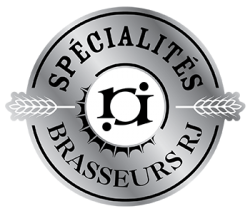 At the start of blueberry season, as nature's blue gems ripen, a sweet madness comes over us—and it's no surprise!
These small berries, native to North America, are full of taste, rich in natural antioxidants, and an integral part of Quebec's landscape. Small wild blueberries grow low to the ground on a shrub about 20 centimetres high, while cultivated blueberries can grow to more than one metre and produce larger fruits.
Just like the fresh blueberries that go into its brew, this beer offers a seasonal sweetness that you have to pick and savour before it's too late!