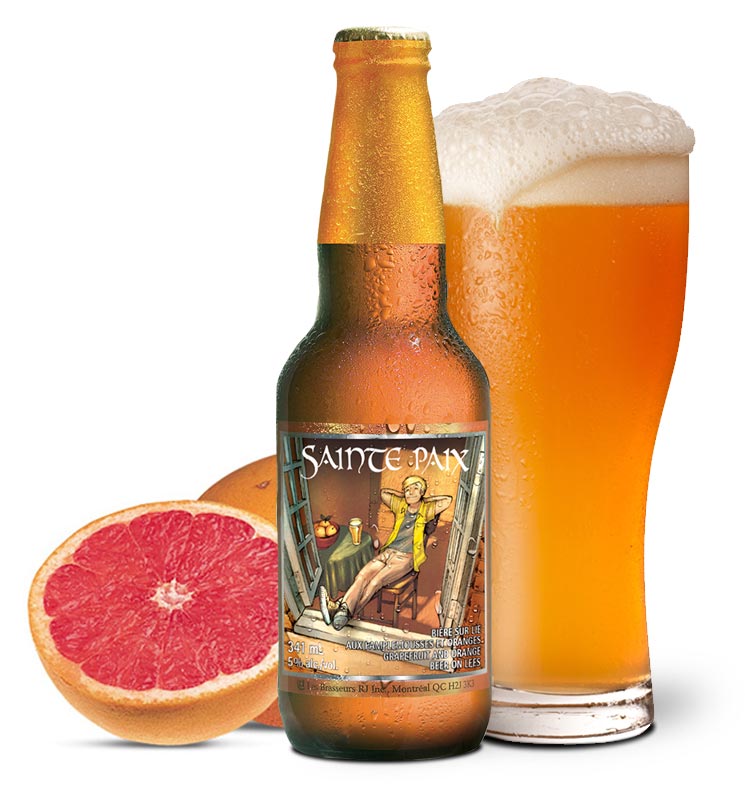 Sainte Paix
---
Need a moment of peace? Just kick back, put your feet up and savour a thirst-quenching Sainte-Paix fruit beer. This year, grapefruit and orange!
---
GRAPEFRUIT AND ORANGE ALE
5%

Alc./vol.

IBU : 12
COLOR : DARK BLONDE
BEER ON LEES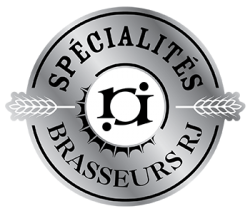 We know summer is just around the corner when the most astounding summer beer hits the shelves. It owes its incomparable grapefruit aromas to the fresh fruit added to the brewing tanks.
This unique recipe conjures up southern climates and quenches thirst like no other; cools the throat under the sun and warms the heart under the stars. A divine brew that would be served all year round in paradise, this beer must be picked and savoured in season, like a ripe fruit, before there's none left.
With every sip, our brewery speciality reminds us to savour these moments of pure fulfillment and tranquility—moments we traditionally call la sainte paix—sacred peace.