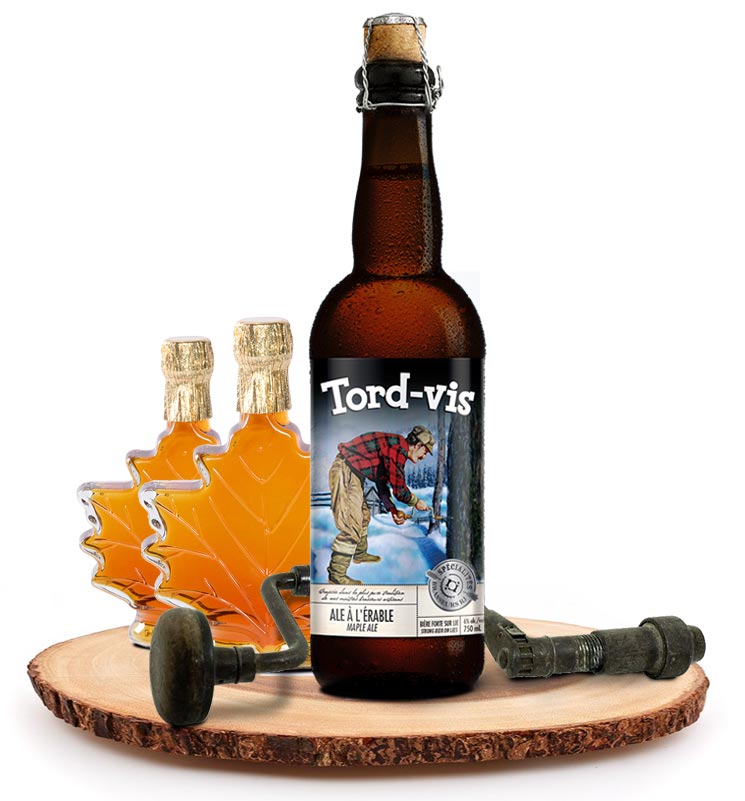 Tord-vis
---
Just back from a day at the sugar shack? Pour yourself a glass of Tord-vis, a strong beer on lees brewed with smoked barley and a "bucketful" of maple syrup.
---
MAPLE ALE
6%

Alc./vol.

IBU : 22
COLOR : ORANGE BLONDE
SERVE AT : 10 – 12°C
STRONG BEER ON LEES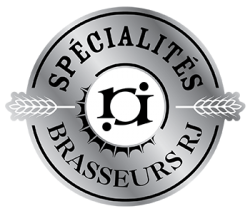 A beer honouring maple season, Tord-Vis is a play on words that comes from the colourful and regional Quebec-ism "torvis." It evokes the action of tapping maple trees the old-fashioned way, with a hand crank that resembles a screw you twist to pierce through the bark.
Indigenous peoples were the first to make sweet sap flow from maple trees. Tord-Vis respects the spirit of their ancestral methods of making maple products over woods fires with natural ingredients, including smoked malt and authentic homegrown maple syrup.
Unparalleled sweetness to be enjoyed during maple season!