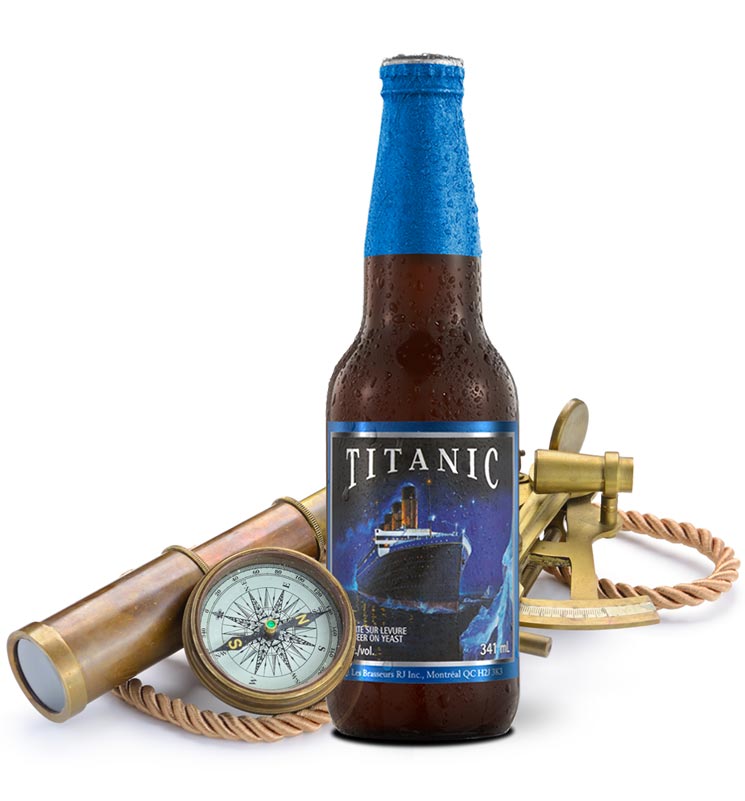 Titanic
---
Titanic, a beer that flows… RJ Brewers is proud to resurface the Titanic, a grandiose beer on lees, brewed in the fine tradition of the great Belgian beers.
---
BELGIAN TYPE ALE
7%

Alc./vol.

IBU : 32
SERVE AT : 8 – 10°C
STRONG BEER ON LEES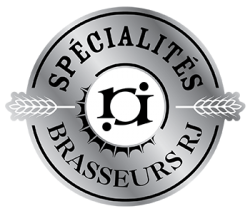 THE LARGEST AND MOST LUXURIOUS OF ALL
The Titanic, a transatlantic liner on the White Star Line, was at the time the most luxurious and largest liner ever built. The ship carried some of the richest people of the time, as well as hundreds of emigrants from Britain, Ireland, and elsewhere in Europe who were looking for a new life in the United States.
Despite its reputation as unsinkable at the time, the ship was unable to complete its journey to America. On April 14, 1912, four days after starting its maiden voyage from Southampton to New York, the Titanic struck an iceberg at 11:40 p.m. (local time) and sank on April 15, 1912, at 2:20 a.m. off the coast of Newfoundland. Between 1,490 and 1,520 people died, making this event one of the largest maritime disasters in peacetime and the largest disaster of its time.
We raise our glasses to the memory of the Titanic!