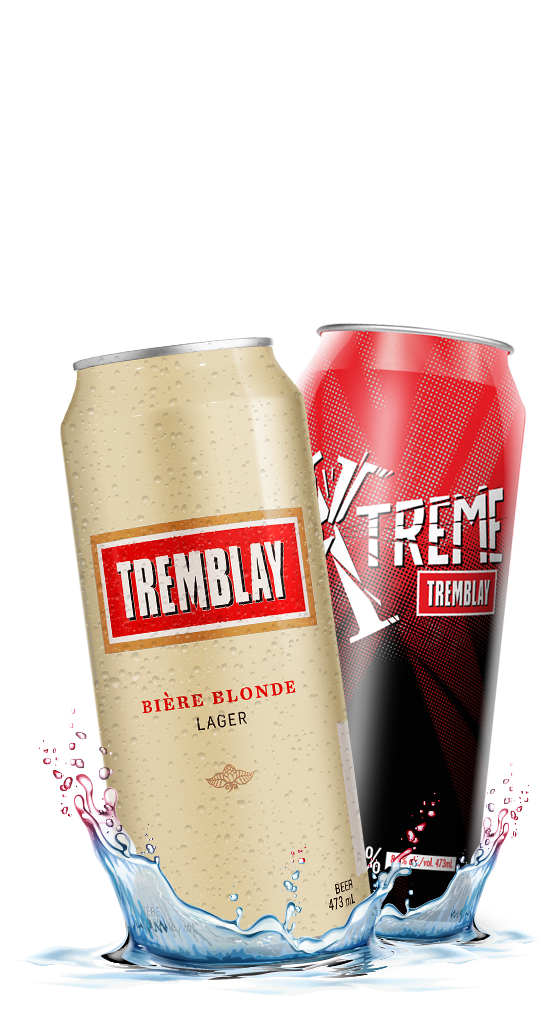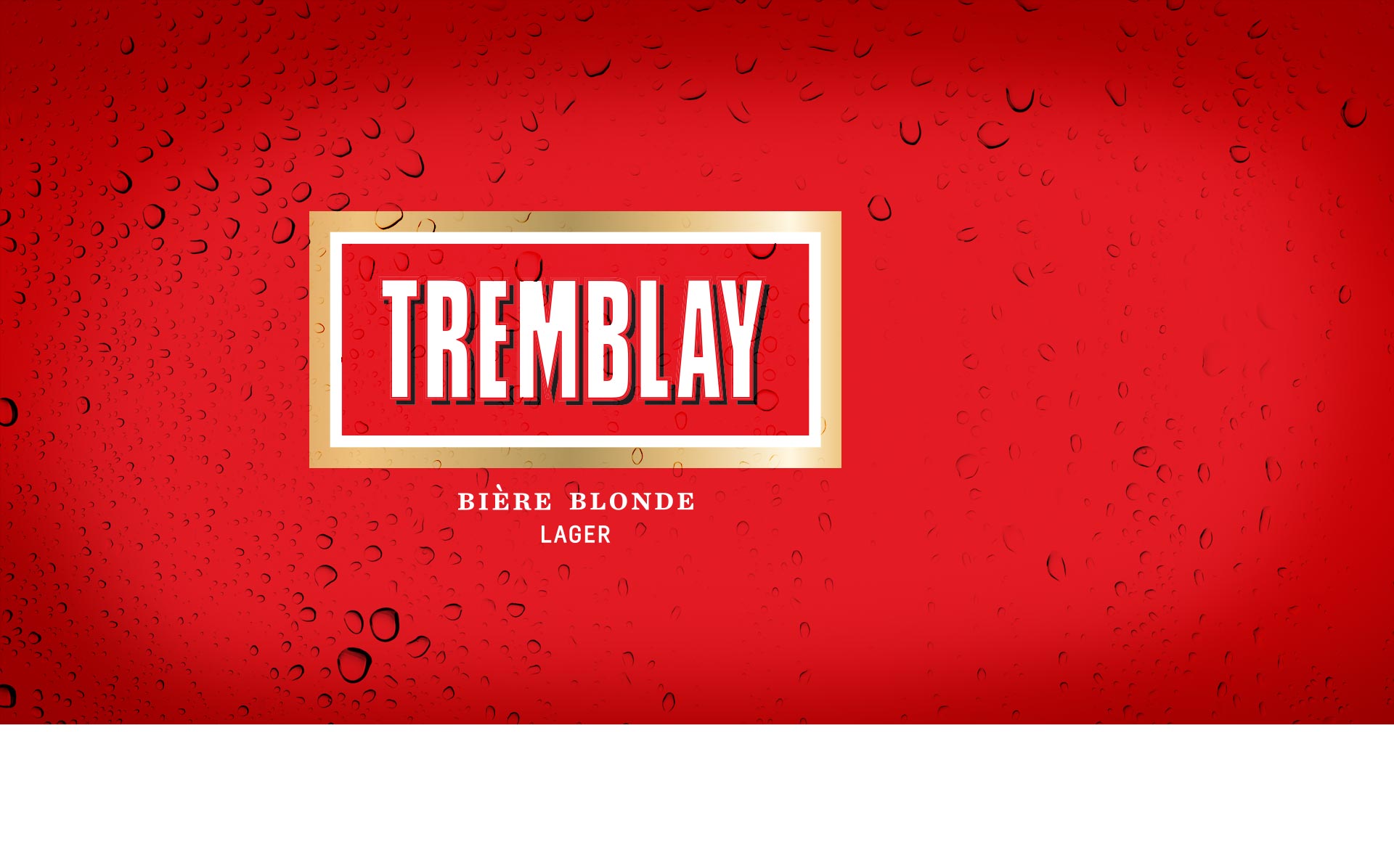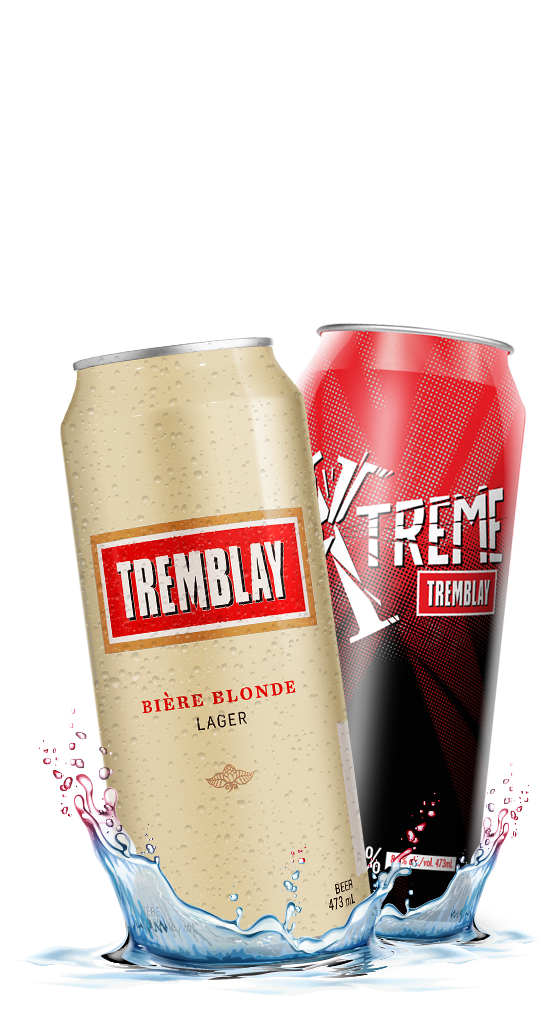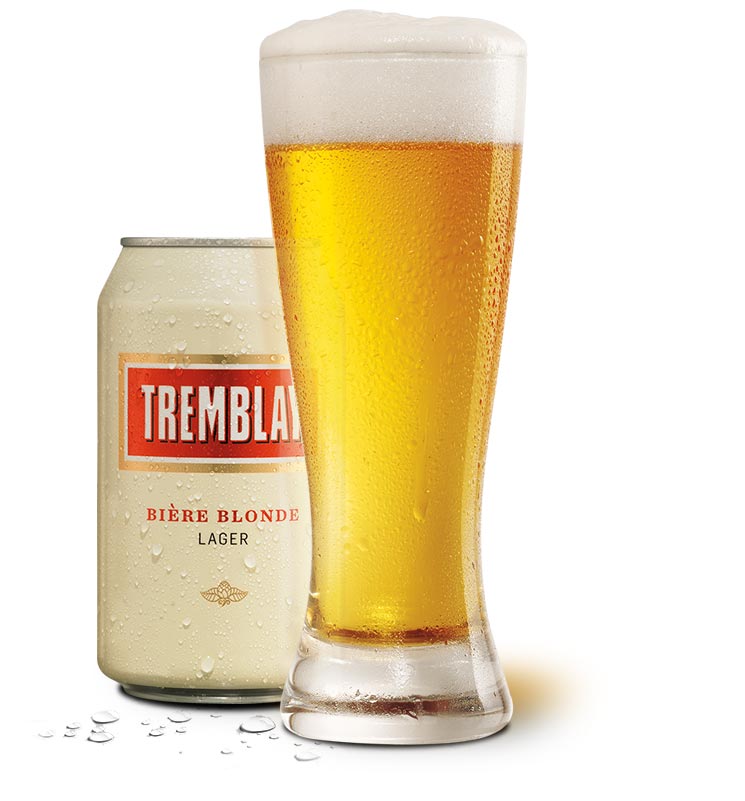 Tremblay
---
Tremblay is a pale lager brewed with a 100% malt grist. The golden color, subtle bouquet and satisfying taste are the result of a delicate balance between malt and hop. Tremblay is a complex blend of fine aromas.
---
PALE LAGER
4,9%

Alc./vol.

IBU : 15 SRM : 4,5
COLOR : BLONDE
Xtreme
---
Une bère blonde, accessible au goût. Une bière jeune qui saura plaire aux amateurs de bière forte.
---
LAGER BLONDE
8,6%

Alc./vol.

COULEUR : BLONDE FONCÉE
BIÈRE FORTE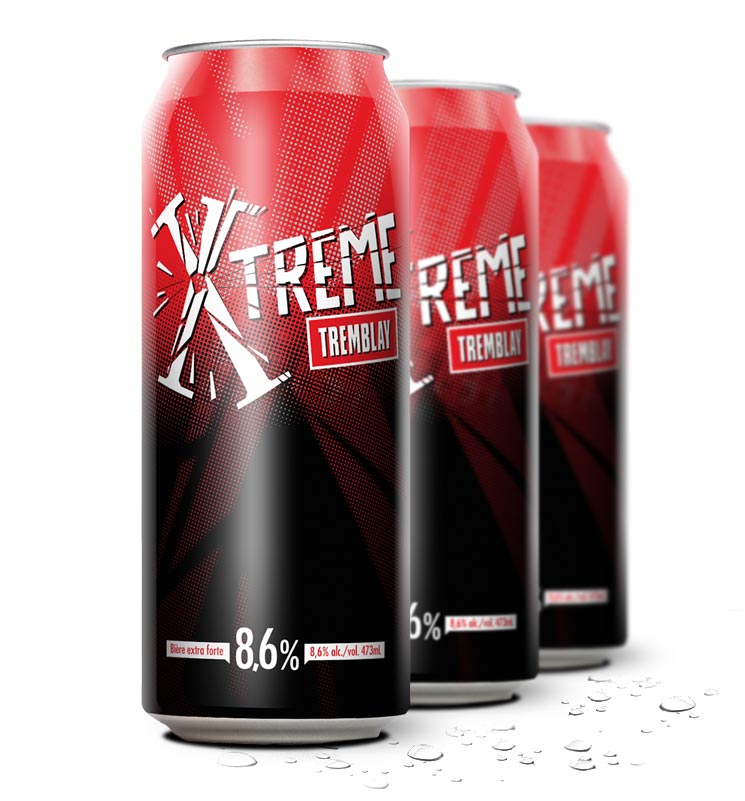 WHO DOESN'T KNOW A TREMBLAY IN QUÉBEC?
One of the most common last names in the province, its bearers have a unique common ancestor who arrived in New France in 1647: the French colonist Pierre Tremblay, originally from Randonnai in Lower Normandy, who married Ozanne Achon and had 12 children with her. The couple has more than 150,000 descendants in America.
Originally established in Charlevoix, the first Tremblays did not colonize Saguenay-Lac-Saint-Jean until 1838. One of them, Alexis Tremblay, known as Picoté, was at the helm of the Société des Vingt-et-Un, a white pine lumber company. With so many Tremblay families, nicknames appeared over time to help differentiate them, such as Tremblay-Cornette, Tremblay-Ti-flu, and Tremblay-Le Croche.
Tremblay is a tribute to the largest French-speaking family in our history.
It's a beer that appeals to a large number of people and the result of decidedly Quebec expertise. Cheers!